Leader's Guide to Why Your Company Must Publish At Least 1 Press Release Each Month
How to do it and what will happen to your business if you do.
There are many ways to promote your business. Sadly, most cost a lot of money or take up a lot of time. I guess that's only sad if you want to cut costs and make good things happen for your business faster.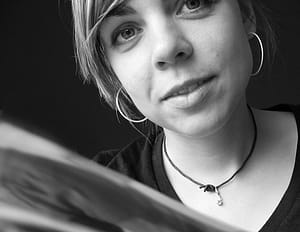 Among the most affordable and time effective ways to promote your business is with the humble news announcement or "press release."
Over the course of my career, I've received, read, reported on and written thousands of press releases. Today, I recommend that all of my clients publish at least one press release each month, if not two. I'm about to tell you why.
In this guide, I'll tell you everything you need to know to begin using press releases to promote your business more effectively. By the end, it should be clear to you why you should be doing it.
Table of Contents:
Finally, I'll tell you how to get a free fact sheet that will make it easier for you to write better press releases for your business or non-profit organization.
Who I am and why I know about press releases
I dreamed of being a writer as a young boy growing up in Missouri, but back in the 1980s it wasn't easy to break into publishing.
I ended up moving to New York City and seeking work as a magazine reporter. As luck would have it, my first job was as an associate editor for a trade publication on Long Island, covering the engineering business.
"I read so many press releases that I was seeing them in my dreams at night."

Former Trade Journalist Rick Grant
A couple of years later, I took a job as special reports editor for National Mortgage News in New York City. Over the next 10 years, I would work on a number of magazines, including a brand new online publication called Office.com.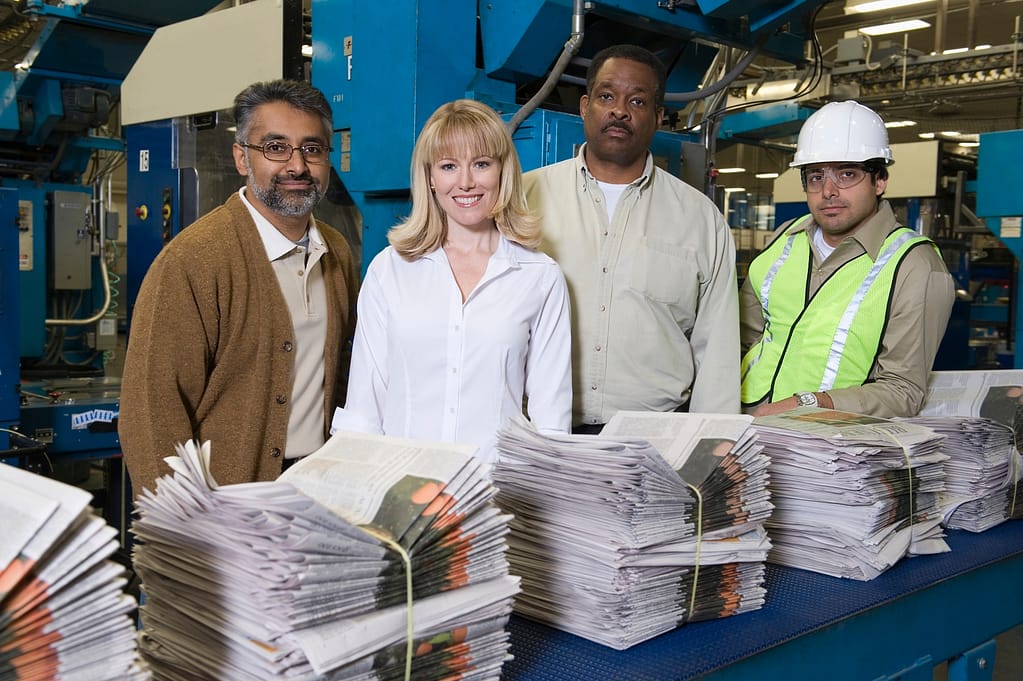 For all of these positions, my job was to seek out news that I could write stories about to educate and inform my readers. I read so many press releases that I was seeing them in my dreams at night. By the time I started my own public relations firm in 2007, I could pretty much write a press release in my sleep.
That's good, because it's a big part of what I do at RGA Public Relations. Now, let's talk about why you should be writing more press releases.
If you want to find out more about me, see my bio or find me on LinkedIn.
What is a press release and how is it used
Before the internet, only reporters and editors ever saw press releases. Large inventors in big public companies may have known how to get their hands on them, but it wasn't efficient for smaller businesses to distribute them to their customers.
Today, anyone can find press releases with a simple Google search. You can go to businesswire or PRnewswire (or any of a dozen or more other press release distribution sites) and find all you want. Most of them follow a traditional format.
That format has evolved over time and was converted to writing from Morse Code, way back in the day. Early "press dispatches" were sent in code over the telegraph, back when that was the only way to get news to distant newspapers.
Today, the modern press release is easy to find and does a number of jobs for businesses, including:
Sharing your company news with the media
Sharing news with customers who visit your website
Sharing news with prospects your sales team is targeting
Getting SEO juice from places the release gets picked up
When picked up by the press they can shape public opinion
They can be used to build your brand
Delivering official statements and product announcements
Helping your executive team deal with a crisis
Providing a target for your social media posts
But your release won't do any of these things if it's not well written. We'll talk about how to do that in a moment, but first a word about the trade press.
Why it's not just about the trade press
Before the age of the internet, the trade press played a pivotal role in connecting professionals, fostering industry growth, and providing a platform for knowledge exchange.
If a business wanted to be accepted as a player in an industry, getting covered in the trades was — and continues to be — an excellent tactic. Public Relations practitioners with good relationships with editors and who could get your story published became very valuable.
Things have changed a bit over the years.
Early trade publications targeted artisans, merchants, and traders, providing them with crucial information about market trends, new technologies, and trade regulations. They became more prominent during the industrial revolution. Today every industry has its own trade publications.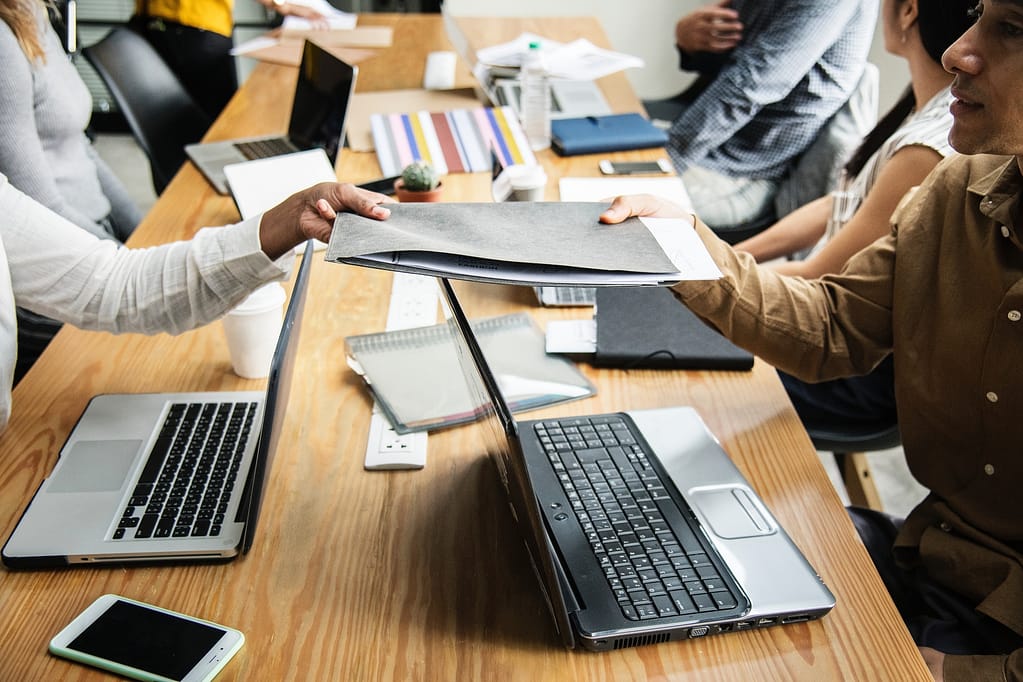 By the time I became a trade press editor in the 1990s, the trades were at their zenith. Numerous trade magazines and newspapers became indispensable resources for professionals seeking insights into their respective industries.
I was involved in the first Internet Bubble when Winstar and CBS spent millions to launch Office.com and then failed out of business. Many thought that taking their trade publications online would be a suitable response to the rise of the global, always-on computer networks.
That was not the case. Getting your story in the trades was nice, but not nearly as valuable as it once was once your customers could simply search for your release online.
Today, public relations isn't just about getting your story into the trade press. Much of the work we do is helping our client craft great press releases that can be found by all of their target publics. Each target wants to see something different in the news and each release has to be crafted carefully to provide it. Here's how to do that.
How to write a good press release
Press releases are rather like Hobbits in that you can learn everything there is to know about them in just a few minutes but you can always be surprised by the creativity that goes into a great release.
That's why I suggest you read press releases on a regular basis. You won't need to read as many as I have, but you can learn a lot by seeing how other writers handle their company's news.
"Like many business writers, I'm a structure fanatic."

Rick Grant, President, RGA Public Relations
As for writing them, each press release is made up of a number of important sections, each of which provides certain information. Like many business writers, I'm a structure fanatic. I like to know about all the required parts and then focus on making each part excellent.
For the press release, the sections are:
The Header: This is where we put the company's logo, the words "Press Release" so the reporters know they can use it verbatim, and whether it is for immediate release or must be held for later (embargoed). Most put contact information up here, too, in case the reporter has questions.
Headline: The headline is a brief, attention-grabbing statement that summarizes the main news or announcement. It should be clear, compelling, and convey the essence of the press release. Most people will read this and nothing more, so make it great.
Dateline: The dateline indicates the release date and the location from which the press release is issued. This helps establish the timeliness and relevance of the news. This reminds old reporters like me of the days of the first newswires, where the dateline was developed.
Introduction/Lead Paragraph: The lead paragraph (spelled lede by old reporters) should provide a concise overview of the entire press release. It answers the who, what, when, where, why, and how questions, presenting the most critical information upfront to capture the reader's interest. This also goes back to the early days when editors didn't know how much space they'd have for your news in the paper, so you'd better tell the story high up in the release and use the rest for additional information.
Body Text: The body of the press release elaborates on the news or announcement. It includes additional details, quotes from relevant stakeholders (e.g., executives, spokespersons), and context to support the main message. The body text should be structured in a logical sequence and written in a journalistic style. This is the rest of the story and it's a bit of an art form.
Boilerplate: The boilerplate is a standard paragraph or section that provides background information about the issuing company, organization, or individual. It is usually placed at the end of the press release and remains consistent across various press releases. This is a very powerful kind of elevator pitch that helps journalists (and others) know how to describe you to their readers.
Contact Information: The contact information section includes the name, title, email address, and phone number of a media contact person. This allows journalists and other interested parties to reach out for further inquiries or interviews. If you don't work with a PR firm, make sure your internal contact knows that when that phone rings, it needs to be answered.
End your release with either -30- or # # # so the reporter knows there is no additional information provided in your news announcement.
That's it. Now all you have to do is make every section excellent. The first sentence that isn't is where your reader will stop.
To see a million samples of modern press releases, visit businesswire.com, prnewswire.com, einpresswire.com or any of the dozens of other press release distribution sites across the internet.
The Importance of Your Press Release Boilerplate
A good boilerplate tells a reporter where your company and its products fit into the industry she covers. At a glance, she knows whether you're the kind of company that could be newsworthy and if you could potentially provide an expert source for a story she is currently writing.
When I was a reporter I read every press release I received, and that was a great many each month. I needed to know who was making news in my part of the business (my beat) and who might be worth a call to find out what was really going on in the industry.
Back then, reporters uncovered news by reporting on things that actually happened and by providing commentary to their readers from expert sources. The better the sources, the better the story.
I was in the business of finding expert sources to comment on stories I was working on and I could never be sure where the next great source would be found. I read every release with high hopes.
Most were disappointing. Filled with hyperbole and claims of being "the best," the "fastest growing," and the "leading firms in the space." Were they? If it was the first release I had ever received from them, I was quite sure they were not and would move on to the next release.

If, on the other hand, I remembered seeing a company's release the month before and maybe the month before that, they became more interesting to me. If I recognized the company, I went right down to the boilerplate to learn more about who they were.
No reporter wants to write about a company he knows nothing about. The boilerplate is like an introduction. It allows the reporter to know something about a company he is writing about, so he can speak intelligently about his sources to his readers or if his editor knocks on his door with questions.
I found that the boilerplate provided me with an excellent idea of the kind of information I would likely get out of a source from the company. If the boilerplate was factual, I felt like I could read the press release and find something I could use. Then I would reach out to the company for an interview.
Where to send your press release
The biggest mistake we see companies make is going to the effort of crafting a good press release and then putting it on their website in the hope that someone will find it. They rarely will.
Your press release must be distributed to reach its audience.
You can pay one of the big distribution services for you and they'll send it out to the media outlets that accept their content. Some will strip out the links so you won't get much SEO juice from it. Prices range from $100 – $1,000 for a typical 500-word press release.
But chances are if you're a small business or working within a small industry (measured by number of companies in the space, not by annual dollar volume of business), you may not need your press release to go around the world. You just need good distribution in your own industry.
The best approach is to start with the people you want to read your news. What publications do they read? What websites do they visit? This is the beginning of your own media distribution list.
Your own press release distribution list should include all of the publications local to your business and all of the trade publications that serve your industry. Some of these may be printed magazines, but many will be websites or even social media groups on Facebook or LinkedIn.
Find the reporter or editor who covers your business and begin building a relationship with them by reading their work, commenting on it and sending them your news. They may not print your press release word for word, and they probably won't print the first one they receive from you, but eventually if your release is good they'll start covering you. They may only publish part of your release or include you as an expert in another story they are working on.
It still may be worth it to find an affordable distribution partner that will take your entire release and publish it as you wrote it. This can provide some third-party validation when you link back to it from your social media accounts to share your news.
It should also be put on your website in a newsroom or on a blog under the "Company News" category.
Once the release is out there, it's time to promote it.
Effective promotion for your press release
Promoting your press release is exactly the same as promoting any of the other public relations documents your company should be using to promote itself, its executives and products. It involves:
Step 1: Putting the document in a place where it can easily be found (website, press release distribution website, company blog).
Step 2: Creating social media posts pointing back to the document for all of the company's social media profiles.
Step 3: Alerting the internal team to share the release and providing them with appropriate social media posts with which to do so.
Step 4: Alerting the sales team and providing digital copies of the release for them to send to their existing customers and prospects.
Step 5: Making sure a digital copy of the release is sent to every reporter and editor on your media distribution list. Note: some reporters want this to be step one. If they do, make it so.
Step 6: Track it to see where it lands and then promote it on social media every time you see it. This helps you and it rewards media outlets that covered your news.
This should put your news in front of most of the people you want to see it. The longer you promote it, the more people will see it.
You can send out the same social media posts more than once, just put a bit of time between them. And it's easy to write more.
The benefits of sending press releases regularly
By now you know that writing a good press release requires time and work. So, why should you do it?
For the money and time you'll put into creating and distributing press releases, they are hands down the best promotional tool you have at your disposal for most products and services. If you're a solopreneur or small business owner, you need every break you can get.
While it's true that more complex products benefit more from white papers and simple offerings can go straight to social media marketing, even those companies can benefit from releasing news, as long as they release regularly.
In my experience, writing regular press releases about your business offers many benefits, including:
Forces you to focus on what's changing in your business
Great news for motivating your internal teams
Stay top of mind for journalists covering your industry
Provides a reason to reach out and touch existing customers
Provides another sales tool for your sales team
Social media fodder to get you noticed on your platforms
Opens the door for other tools, including podcasts, press interviews, speaking engagements, etc.
And that's just the reasons I think are most important. There are others.
The results are increased brand awareness, more leads, better relationships with journalists, and positioning your company as a leader in your industry.
What to write your press release about
It's at this point that I lose many executives. They want to promote their companies and they understand that press releases are a great way to do it, but they just don't think they have any news to report.
In my experience, that's almost never the case. But I realize why most leaders think good stories are hard to find.
This is such a common problem that much of the work I do each month for my clients involves brainstorming ideas for new press releases.
Here are a few ideas. Subscribe to my newsletter to get more ideas in your email inbox every month.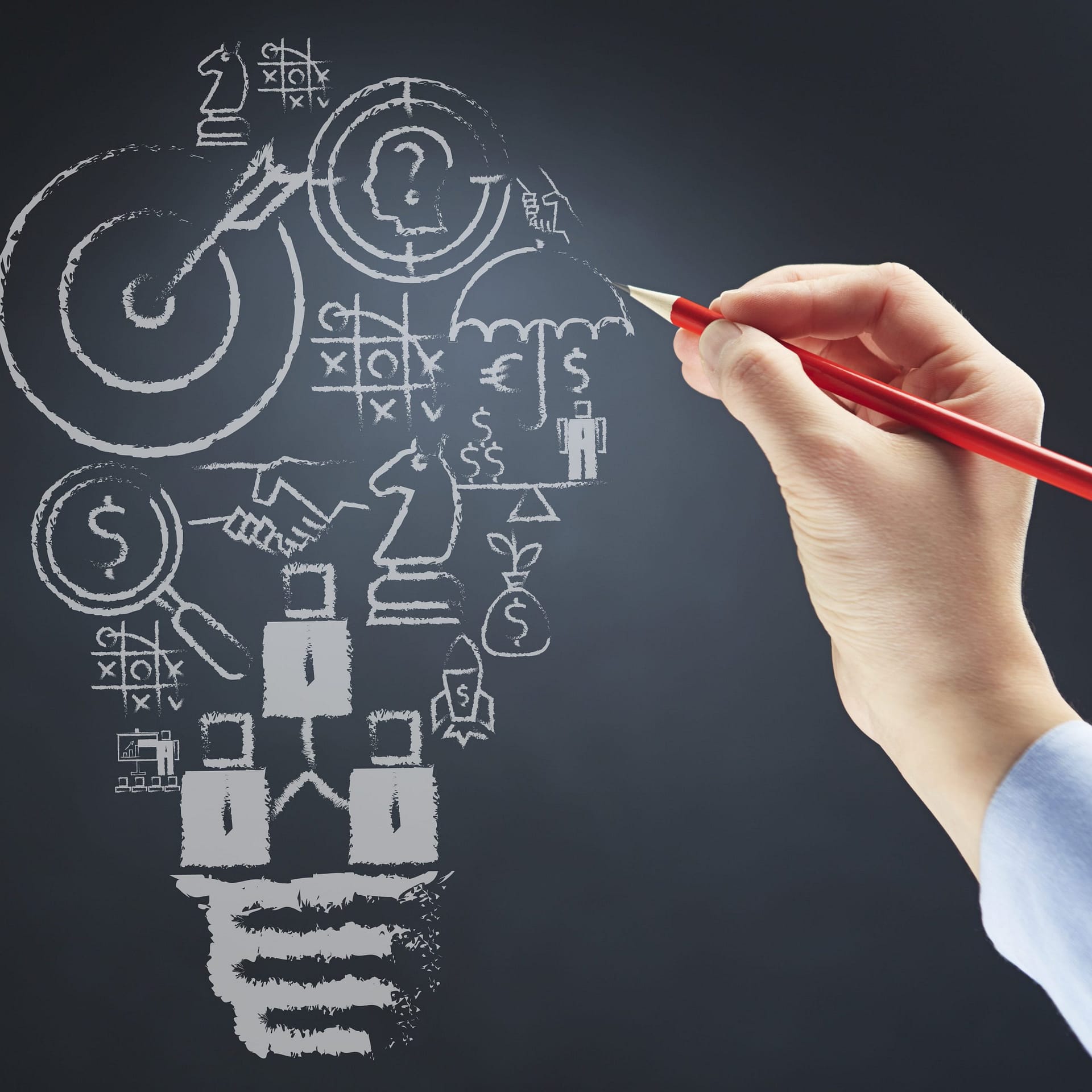 To announce new products or services
To announce new hires or promotions
To promote special events or promotions
To highlight company milestones or achievements
To position the company as an expert in its field
New website or significant upgrade to existing website
Involvement with charity work
Making a charitable contribution
How many more ideas for good press releases are there? Countless.
Become a Press Release Master
With our 5-Day Press Release Crash Course, we go much deeper into how to use these powerful tools to promote your business. If you are want to know everything you need to know to promote your business effectively with press releases, this email course will show you.
Get the Crash Course
Who should handle your press release writing
I have made the case more than once that every company should have someone inside who acts like their own magazine editor. This person should be constantly on the prowl for newsworthy stories and good news to share, both internally and externally.
Most companies have experts in every department, none of whom is communicating the same information to the same people in the same way. Who directs all of this traffic?
An internal editor is like a traffic cop, routing the good stories to the right places, where they can do the most good for the company.
The right person will not be tied to any department but free to roam the company. They should understand the importance of a unified set of stories. If such stories were all bound into the same monthly magazine, they would be well received by the people you employ, partner with, sell to and serve. But you don't need to publish your own magazine to earn an ROI on your internal editor.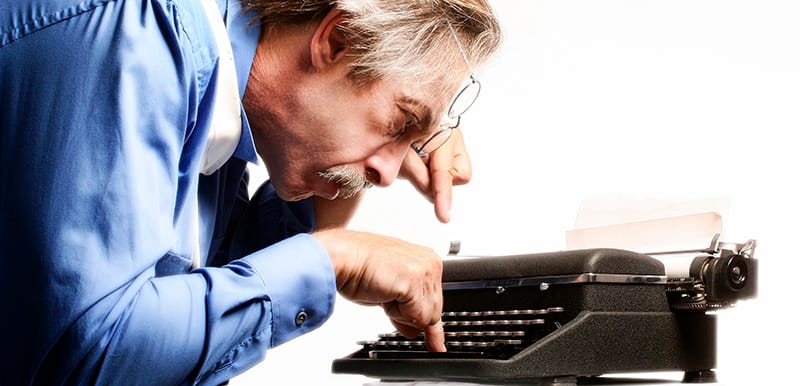 Which is why I always say that you should hire one.
But what if you don't have someone like that in your company? Given how important regular external communication is, especially in the press release format, you should probably find someone to whom you can outsource this work.
How we handle this for our clients
If all of this seems like a lot for your company and you don't have the internal staff to get all of this work done, you can hire a public relations firm to help you with it.
You could hire a marketing firm, but they will typically focus on stories coming out of the sales department. That's because they are judged primarily on sales. Nothing wrong with that, necessarily.
You could hire a content marketing company, but they will typically focus on finding material that will boost your SEO or online profiles to get you more followers. Nothing wrong with that, necessarily.
A modern PR firm differs from the public relations firms of old. In the old days, these companies only worked for the largest corporations, the ones most likely to get into trouble, and they specialized in crisis communications.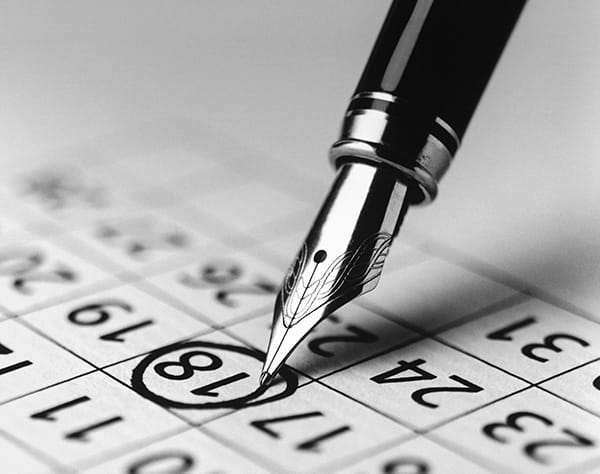 Today we know that without good, consistent communications coming out of a company, they're always in crisis. You've got to be making news every single month.
As a result, a great many new, smaller and boutique PR firms have grown up around the country and many of them serve small- to medium-sized businesses. They produce press releases and write stories, generally doing the work of both a marketing firm and a content marketing firm, and more.
Our own company could be considered one of these, even though we also work for some of the nation's largest companies.
You can find out more about how we serve companies like yours by clicking here.
Get our free fact sheet on writing better press releases
Not ready to outsource your PR? Then get our free fact sheet and make every press release you write more effective. We'll put you on our mailing list and send you new press release ideas every month, but will not contact you. You can unsubscribe at any time. We hope you found this guide helpful.
— 30 —